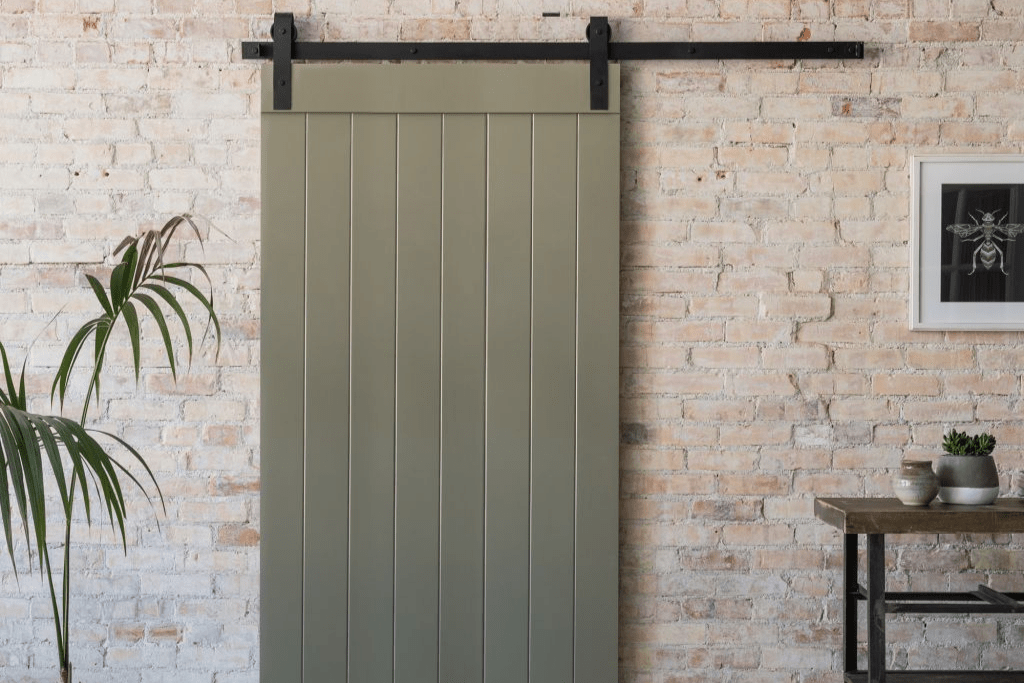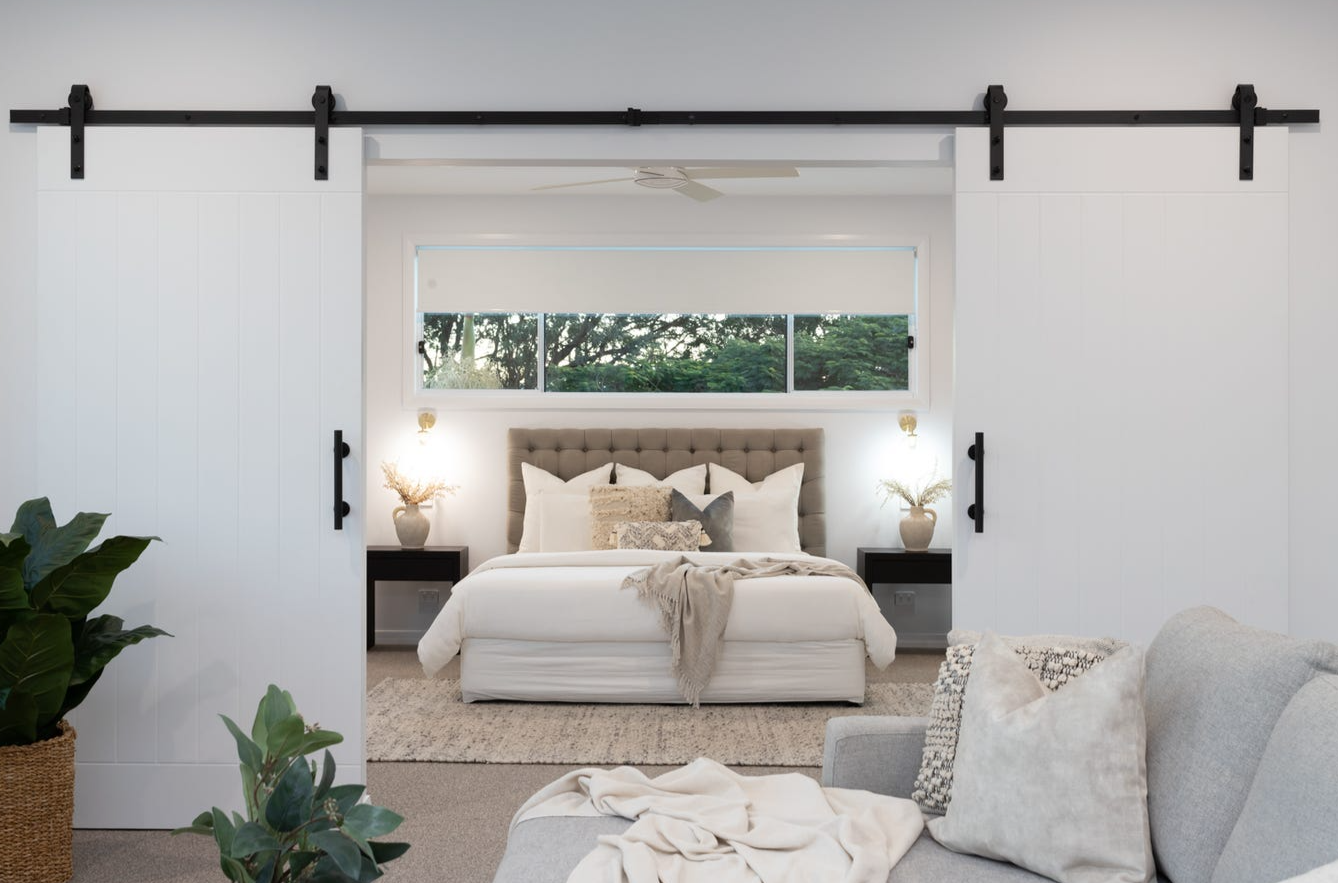 barn-door-blog
BARN DOORS
Supplied & Fitted from $970
Barn Doors Perth
If you are beginning a home renovation, then you would have noticed that barn doors are having a bit of a moment in the spotlight! We stock a variety of brands with a great range of designs. Our doors feature solid timber, timber veneer or primed and ready to paint MDF.
Can barn doors be fitted on any style house?
Barn doors aren't just for country or traditional home interiors, they can be used on modern and sleek interiors too. So whether your home is sleek, contemporary, beach or farm-house rustic, a barn door can be customised to suit your style. Whilst there is not much to these sliding doors, it is the decorative moldings and hardware tracks that achieve the final result.
Tip! Make sure your doors hardware matches the hardware on other doors in the room.
What are the main benefits of a barn door?
Barn doors are a massive space saver, so they free up floor space that would otherwise be needed for conventional hinged doors. Whilst they do need a wall to slide onto, they make it easy to move from one room to another as they slide neatly out of the way. When researching whether a barn door is right for you, make sure the door will have enough room to slide along the entire track. You may have to move light switches, art or shelving to accommodate your barn door project.
These doors are incredibly stylish and can create an instant focal point in an otherwise boring room. You can express your personal style and bring an instant "pop" by adding a feature barn door to your home.
Barn door options
Barn doors come in single or double door configurations, depending on the space you need to fit. Most timber doors are either hollow or solid core and choosing either will be depend on your budget.
Looking to install a barn door in your home?
Doors Apart can install "off the rack" or commission bespoke barn doors. Give us a buzz if you want some advice or need a barn door installed in Perth.
Tip! Bunnings stock a small range of barn doors and fittings, so start there if you want to see the latest Hume and Corinthian trends.
Barn Door Styles- Click on the brochures below