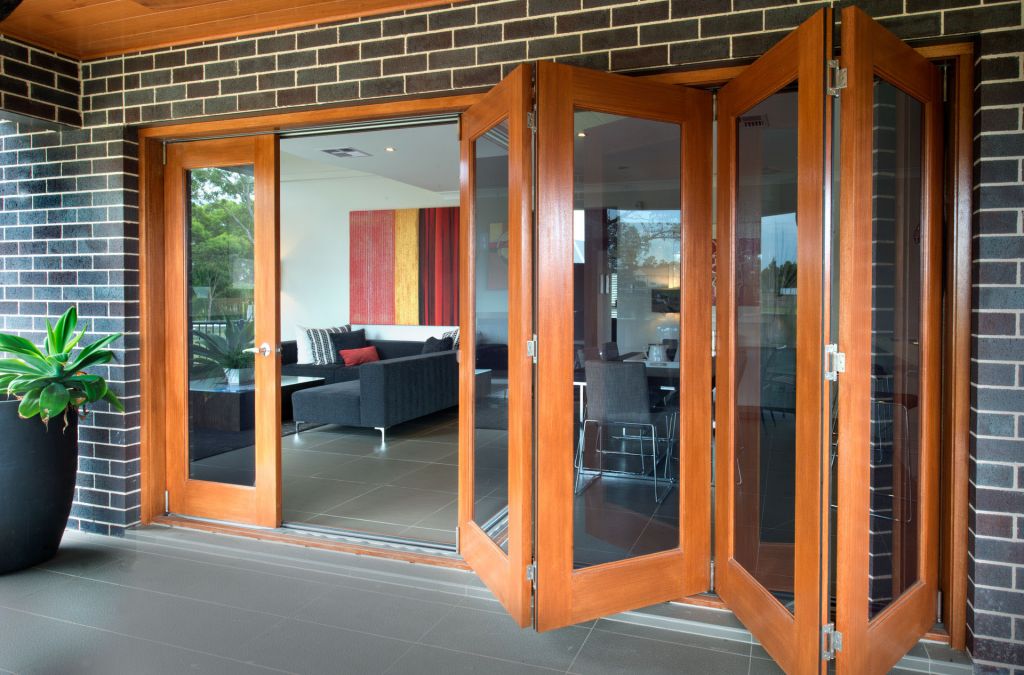 Bifold Doors
Bifold doors let you bring the outside in, giving you the ultimate in indoor/outdoor entertaining. Stylish, elegant and incredibly functional, bi-fold doors boost the overall value and look of your home. Adding bifolds lets you expand your living and entertaining space creating uninterrupted views in seconds!
Much like a concertina, bifold doors are made up of a series of panels that fold-over each other and stack. This frees up space and leaves a view that is never compromised.
Are aluminium or timber bifolds better?
Doors Apart specialise in fitting timber bifold doors. Timber is a perfect choice for bifolds as it create a sense of warmth and ties in naturally with the outdoors.
When it comes to deciding between timber or aluminium bifolds, its largely down to aesthetics and price. We only work with timber bifolds as we feel there is no comparison to the look of real wood bifolds. Moreover, it is a renewable resource. so better for the environment and fully recyclable. Whilst aluminium bifolds are quite contemporary, timber get all the "looks" and are most definitely more distinguished and popular as ever.
TIP before purchasing timber bifold doors!
It is our experience that the main component limiting the life expectancy of bifold doors is the use of inferior tracking and roller systems. Therefore ensure the tracking system you purchase is durable and high quality stainless steel.
What wood is good?
Western Red Cedar and Mernati are the most common timber bifolds available.
Doors Apart are more than happy to discuss products and give you custom solutions to fit your unique project or renovation ideas. Call Justin on 0418 911 148 or send through an online enquiry for a free measure and quote. Bifolds are the perfect choice for renovations, extensions and new builds and we will gladly assist in designing the most suitable door configuration for your home.