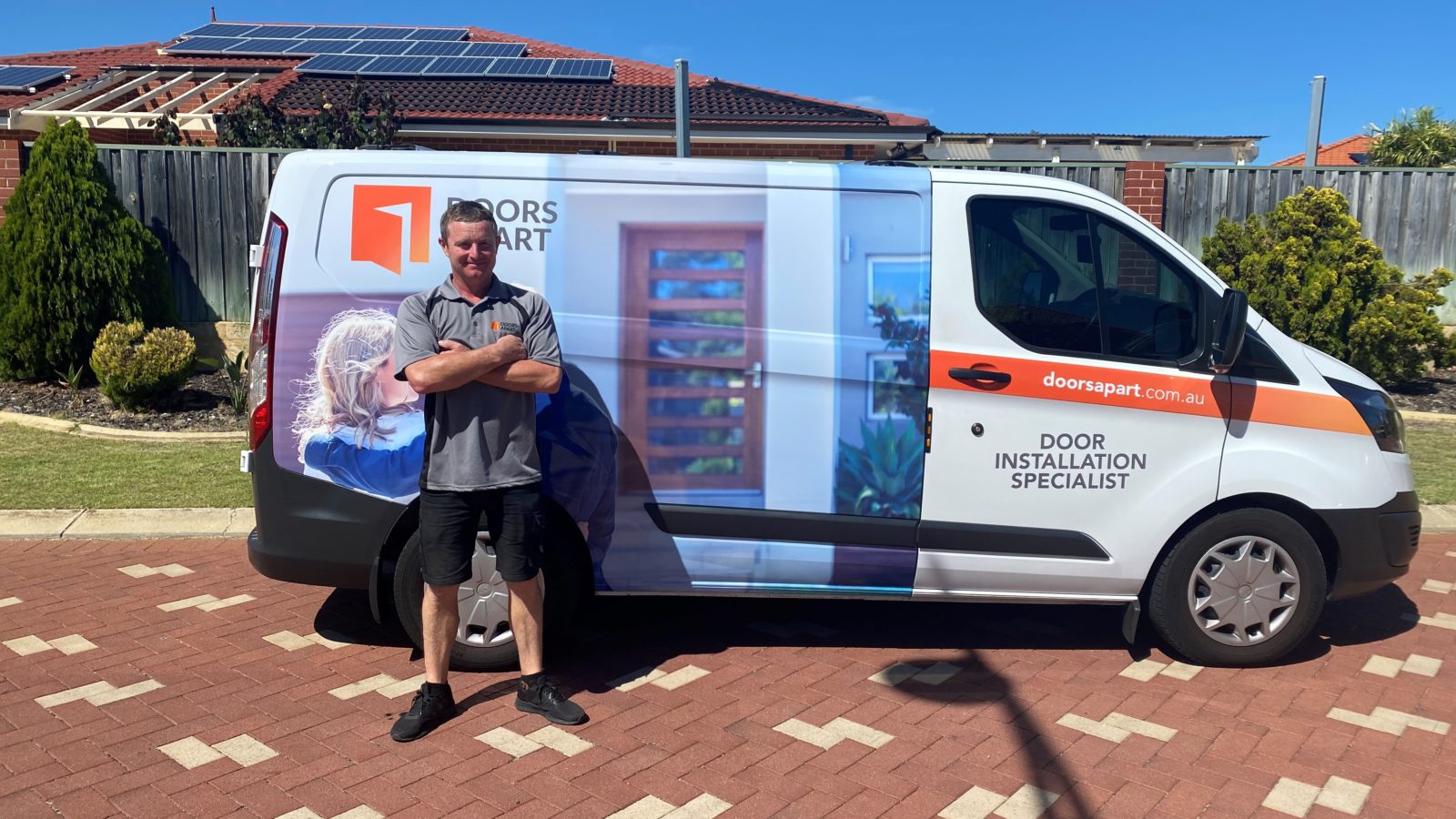 doors-apart-homepage-banner
Supply, Deliver & Install
Doors Apart objective is to supply you with personalised service using our extensive knowledge and practical approach. We can offer design guidance, discuss the many door options available to you and provide you with a detailed quotation. We supply, deliver and install timber and fibreglass doors and offer an impressive range of locks and handles to suit any budget.
Our services include both internal and external doors, door frames, door stops, architrave, gyprock, handles and locks. With over 27 years experience, choose the specialists at Doors Apart for quality craftmanship and personalised advice delivered right to your door.
Frequently Asked Questions…..
Absolutely! If you have an opening that needs a doorway added, we can add stud walling and gyprock and install the door/s you require.
Yes, we supply and fit all types of handles, locks and digital entry locks so you don't have to call a locksmith.
No. We specialise in the installation of doors and stick to what we know best.
We will haul your old door away after the new door is installed for a small additional fee. Discuss this with Doors Apart directly prior to new door day!
If you have new interior or exterior doors they need to be sealed and painted. This means every surface- four sides and both faces. If you have attached hinges, locks or any other accessories, they need to be removed prior to painting as well. New timber doors should be painted as soon as they are fitted by a professional painter.
A few of the brands we supply are Humes, Corinthian and Cedar West. We offer a variety of options, so you can get exactly what you are looking for. We use these manufacturers as they are backed by warranties and comply with Australian Standards and Regulations. Not sure on what type of door is best? We will happily assist you in picking the right product for your situation.
The standard estimated lead time for our door's changes depending on what type and size of door you require. Some doors can be fitted within a few days to a week if they are available on shelf, others take several weeks to be manufactured due to their size and style.
It depends on your budget and your taste. If you want a truly, authentic, elegant look than you can't go past timber. But you also must be aware that wood doors require more maintenance. Alternatively, fibreglass doors can mimic the appearance of wood without the maintenance hassles. Once you schedule your free estimate, we can help you decide on the best solution for your home.