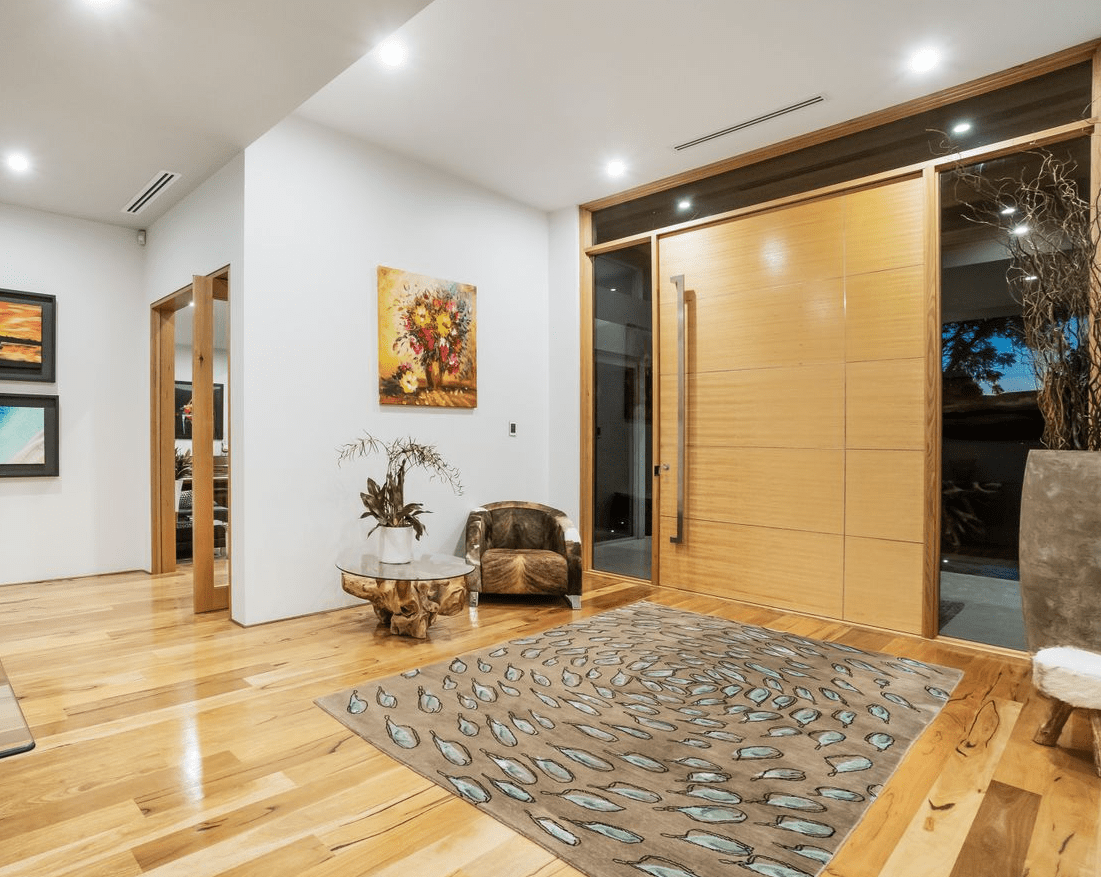 front doors applecross pivot
Pivot doors Perth
If you want to create a truly breathtaking entranceway, then look no further than a pivot door. Pivot doors are a popular and modern alternative to a hinged door. They open and close by rotting on a spindle instead of hinges attached to the side of a door. Pivot doors are bold, imposing and a functional masterpiece. A pivot system uses a hydraulic pivot pin for support, and as such designers and architects can custom an oversized door that is bound to impress!
Are pivot systems expensive?
With a unique design that allows them to swing out and away from the home, these doors are perfectly suited for large entrance ways. It is important to remember that this isn't your run of the mill doorway however. Pivot door systems cost between $3,000 and $20,000. A pivot door is thus the epitome of style and elegance and are the hottest addition to any luxury home design!
Pivot doors- Boundless materials and sizes
A pivot door can be made from any material- wood, marble, glass or metal. As they use hydraulic technology, this allows them to take on an almost infinite array of appearances and sizes. The weight of the door can be as high as 500kg without any issue. But it is the type of pivot hinge that expands the design possibilities.
Looking to install a pivot front door?
When it comes to pivot systems it is important to enlist the services of a professional company to install a custom pivot door. These doors are large and heavy and need more than one man to complete the installation. To discuss a new pivot door for your Perth home or business call us on 0418 911 148 or enquire online. We can supply and install or install only.