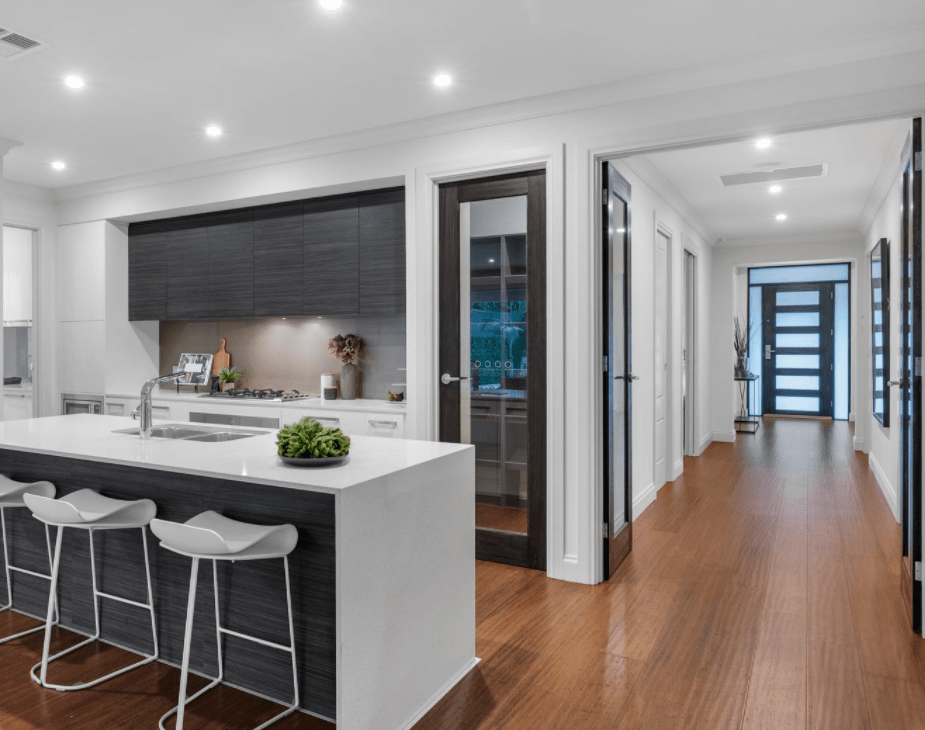 Linear-HLR240_Hero_WEB
Internal Doors
Fitting ONLY from $185
Internal Doors
Investing in beautiful internal doors can improve the appearance of your entire home. Whether you are looking for Victorian, Classic, Hamptons, Industrial, Rustic Cheer or Ultra-Modern, we have a solution for you. Our huge range of options ensures that your doors are both fit for purpose but also add style and elegance. So if you are undertaking a renovation or just replacing existing doors, we have many styles, finishes and materials available.
Internal wood doors are available with moulded and recessed panels, so there is no need to have flat, featureless doors anymore! If you love a classic, dignified style then spending a little more money on doors that have some feature is the way to go.
Glass internal doors are a great way to let more light in. You can choose from clear glass, obscured glass, bevel glass or with non bevelled glass. Double French doors are an effective way to create space and make a stunning addition to your home.
At Doors Apart we partner with Australia's leading door manufacturers, Hume and Corinthian doors. Both are Australian owned and operated and comply with Australian Standard AS 2688-2017. They lead the way with design and technology and most of their doors are backed with a 5 year guarantee.
If you are looking to transform your space, take a look through the catalogues and let us bring your vision to life!