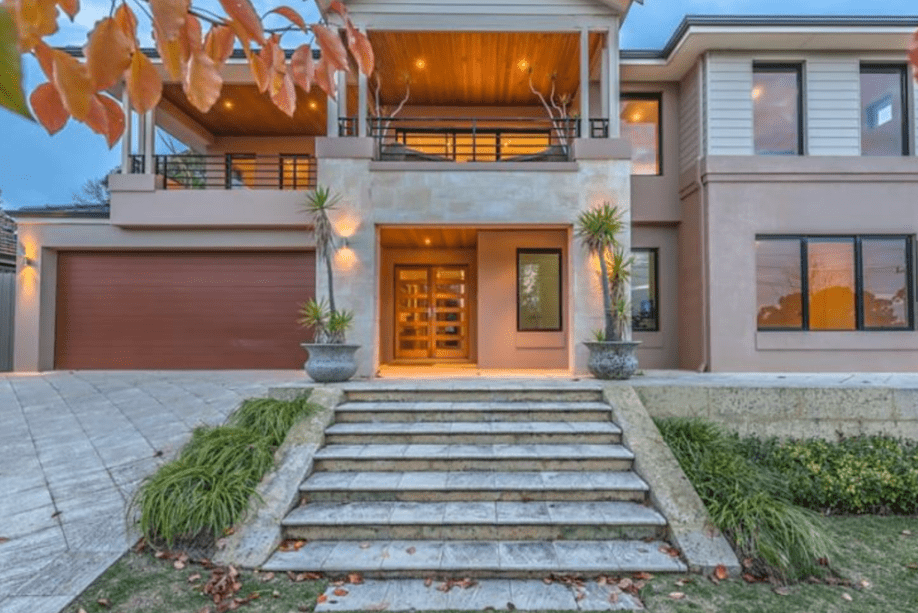 Door installations & Design Mosman Park
How Doors Apart can help you pick & install the best door for your Mosman Park home
Door installations can have a huge impact on how a room feels, not to mention its appearance. Getting the right door can make or break your home's indoor atmosphere, so it's important to find the perfect door for your house.
What Door Do You Need?
When you're looking for new doors, knowing exactly what kind of doors is helpful.
Entrance Doors
Internal Doors
Barn Doors
Bifold Doors
French Doors
Pivot Doors
Sliding Doors
Stacking Doors
Door Furniture- Handles & Locks
Electronic Locks
Commercial Fire Doors
Doors Apart is a Door Installation company in Perth with many years of experience, that can help you pick & install the perfect door for your home.
When it comes to aesthetics, doors are one of the most important yet overlooked design elements of a home, and choosing the right door can have a great impact on the overall appearance and comfort of your home.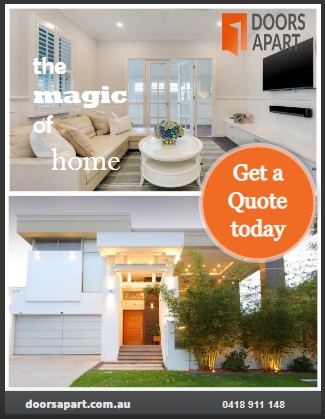 Tips for choosing the right door
Consider your home's appearance
If you have a traditional Victorian-style home then it may not suit a modern style for such as a flush door, particularly throughout the house. It is generally best to stick with doors that "marry well" with the unique features of your home. While there are many styles of housing designs, the most common found in Australia are the following: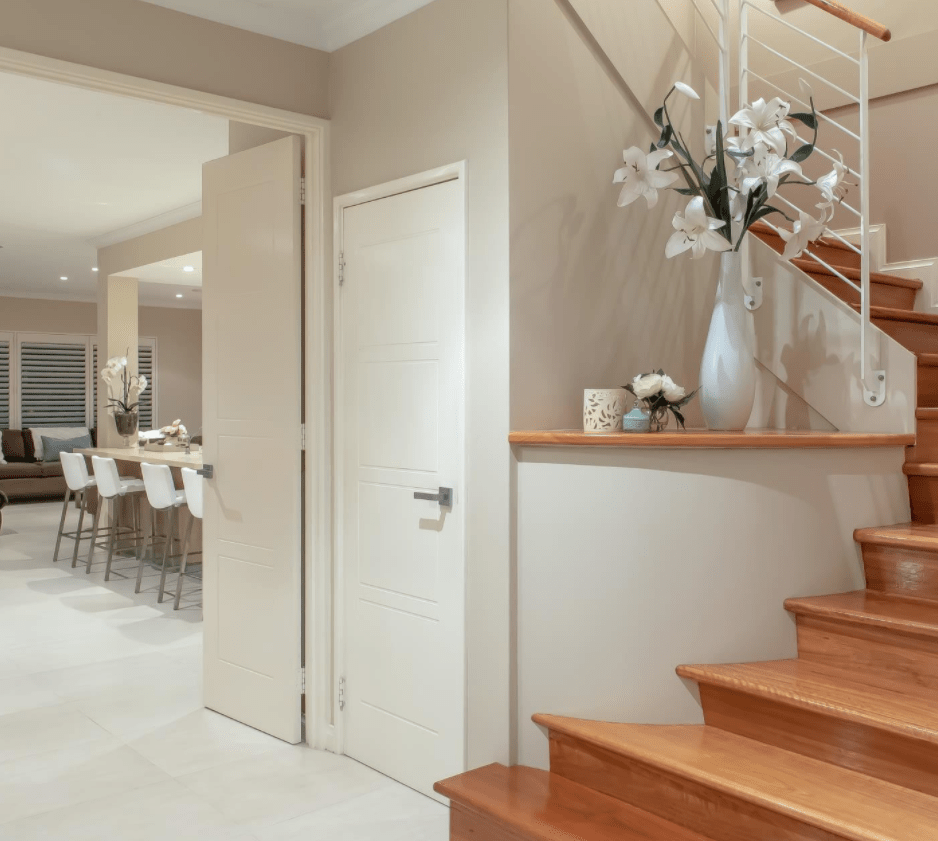 Traditional: Distinguished by simple, clean lines and classic design elements such as brick and stone.
Contemporary: Modern homes with bold lines and features, geometric shapes, and little to no embellishments or asymmetrical features. Contemporary homes usually feature a lot of glassworks such as floor-to-ceiling glass windows and minimalistic, open-plan style interiors.
Craftsman: Craftsman homes are characterised by the front door style with a paneled wood construction and small windows at the top of the door. This style of architecture can be often found in traditional Bungalow-style homes with a sloping roof and a large wide porch/veranda at the front.
Victorian & Edwardian: Often seen in heritage buildings and homes, these houses often feature verandahs with cast iron lace work and picket fences with a small cottage garden at the entrance.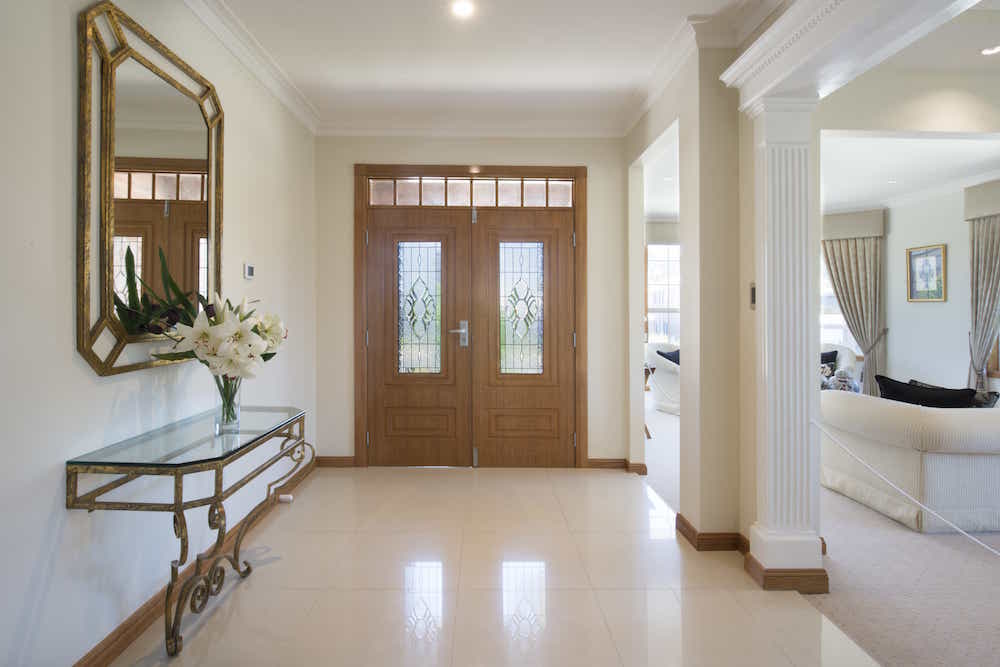 Choosing the style of the door
Once you've established the style of your existing house or the home you are planning to build, you can then become more selective with door styles. Another thing to factor in is whether you're needing an interior or exterior door.
Generally, you can use any type of door whether it's for the interior or exterior, but knowing where your door is going makes it easier to decide the exact style to suit. There is an abundance of roof designs and styles with different materials, finishes and colours. However, these are the most common doors used for housing:
Flush doors: A flush-style door is a minimalistic design that has a flat surface on either side. Their simple design helps them fit with any room of the house. This type of door is best suited to modern homes, as it provides a sleek and clean look. Due to their density, flush-style doors also provide an extra barrier against noise, leading to better acoustics indoors.
Panel doors: A panelled door is classically traditional in appearance, with raised panels or mouldings and available in a variety of materials but most commonly seen in natural wood. As such, these doors would fit well into a traditional style of house.
French doors: French doors are most commonly associated with houses with large verandahs and patios. They can also look great as an exterior door of a Victorian house. French doors are a perfect option as an entry/exit to an outdoor patio, as they allow for cooling breezes and ventilation while letting in a lot of natural light.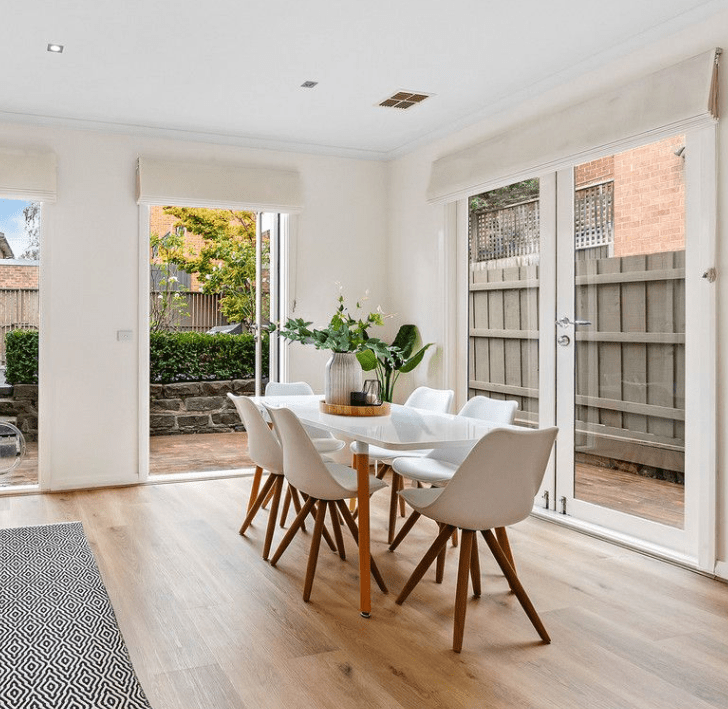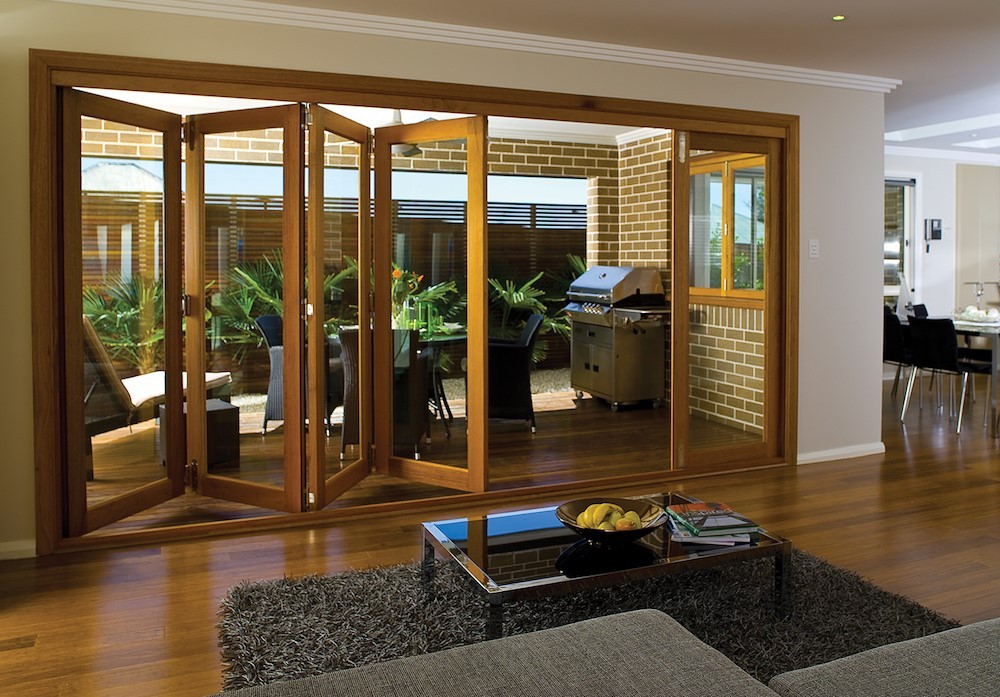 Security doors: While they may seem the most unattractive choice of the lot, security doors can still enhance the appearance of your home while providing an extra level of security and privacy. Nowadays, security doors come in a range of styles and colours, and can even be custom-made to suit your needs. Security doors are a good option to provide safety while also allowing for light and airflow into your home without having to let the outside elements in.
Bifold doors: Bifold doors are particularly great for modern homes since they provide security or privacy and can be used as a clever way to partition off spaces where there may not be an interior wall, for e.g. open-plan living spaces. There are bifold doors for both the interior and exterior, with different materials available including glass and solid timber.
Sliding doors: Sliding doors can be used for both the exterior and interior of a home and provide another good alternative to bifold doors as a way to section off rooms. What's more, is that new hardware allows you to make sliding doors that meet at a 90-degree angle.
Think about future changes to your home: Door installations should consider upcoming renovation projects, such as knocking out a wall or opening up a doorway so that the new door installation fits with development plans for the future. Door installations should also consider the current weather conditions in your area, with doors that are water-tight and may prevent damage if the surrounding areas experience rainfall or flooding.
Keeping these factors in mind, Door Apart can help you pick the perfect door installation to make your house a home. We specialise in:
Replacing Door installations Door repairs Door lock replacement Door re-hanging Door unlock and much more…
Door Apart also provide free quotes and estimates for any of these services. Contact us today.
need a specific door installed? View our installation services below:
Local Businesses we support: