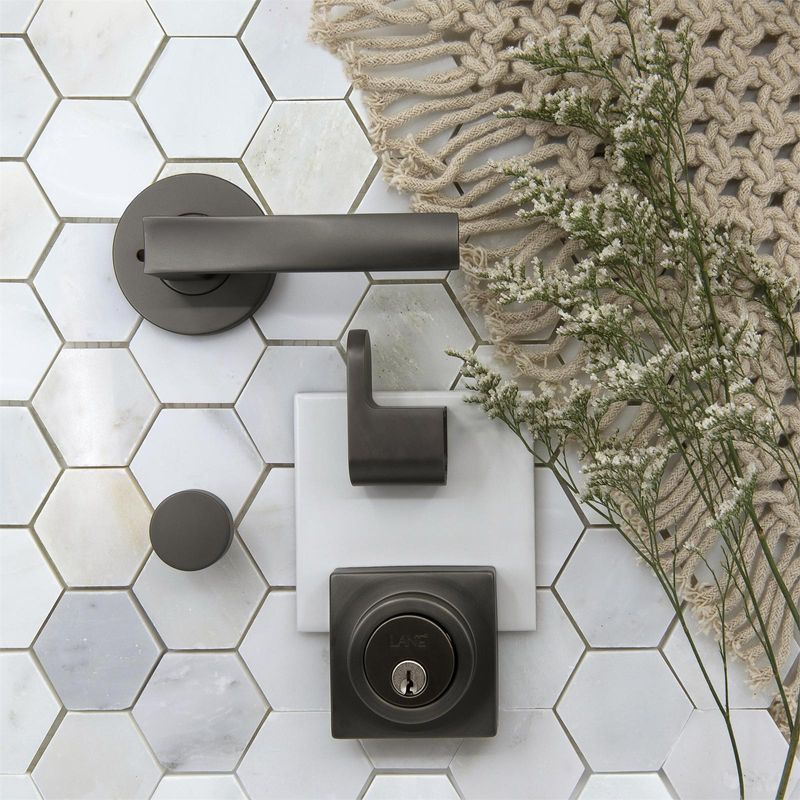 Move over black hardware, that was so 2020! Gunmetal grey door hardware and handles are a sought-after look right now and taking over from the overstated and overpowering use of black door hardware. Most architects and designers believe matt black hardware will be outdated in 10 years, so why not choose a gunmetal finish that is seamless and still will be aesthetically pleasing in 20 years' time?
Gunmetal grey handles and hardware are a great option if you want to complement your home interior, rather than make a statement. They will not show up dust like black handles are known to and are ideal for creating an industrial or modern aesthetic. Whilst there are no hard or fast rules when choosing your homes hardware, it is important to choose hardware finishes that appeal to you and that complement the style of your house and other cabinetry and fittings.
Are you thinking of updating your door hardware? Then gunmetal grey hardware is a good place to start, and wont fade like their matt black cousins. Do not be tricked into thinking that gunmetal grey is institutional though. You might be surprised how well it coordinates with reclaimed wood as well as stainless steel appliances and coloured cabinets and doors.
Handy Hint
When you are ready to update your door handles, make sure you check that the new handle rose circumference will cover the existing handle hole and cover plate in the door. Gunmetal grey handles come in a choice of lever styles, with a varied selection of minimalist yet eye-catching designs, allowing you to find the perfect handles to complement your home interiors.