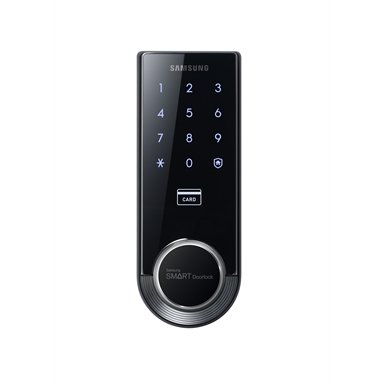 Why are people choosing digital door locks?
Simplistic, modern and secure. Digital door locks are a big trend right now and take convenience to a whole new level! A keyless door lock offers the homeowner so much more control as there is no need to carry a house key and better access control is given to those who live there. Having a touch button code, ensures no more key fumbling or rummaging through your bag to find the keys. Imagine not having to hide spare keys again!
Advantages of digital door locks?
Not only are smart digital locks convenient, they offer a modern feel. These locks are designed to fit any décor with their universal and sleek aesthetic. Installing a smart lock is an expense but a worthwhile investment. Smart homes are highly sought after and are a great selling point.
Are digital door locks durable?
Digital door locks are surprisingly durable, since they do not maintain the repetitive friction of implanting and spinning keys. There is some maintenance involved in smart locks though as most come equipped with batteries and these will need to be changed parodically.
What door lock is the best?
There are many different brands of keyless door locks. Some have a digital code, others use fingerprint technology and some use specific smartphone apps to gain entry. Not all keyless locks are created equal though, so do your research before committing to a brand and style. Make sure that you look at the technology, functionality, reliability and customer satisfaction before investing in a digital lock for your home. Its worthwhile examining where and how it will be used and what features you'd like it to have. We currently recommend Samsung, Gainsborough, Lockwood and Schlage systems.
What do you need to consider before purchasing a digital door lock?
Despite keyless door locks being easy to use, they must be fitted to a quality door. A keyless door lock won't stop an intruder kicking the front doors down, so consider upgrading your doors before deciding to install a keyless door lock to an old and flimsy door.
Before purchasing a digital door system, check that the internal section of the lock can be accommodated on your existing door. Many digital door locks have very large backing plates.
Digital door locks are typically more expensive to purchase and install then a standard lock.
For more information about how keyless locks work or which brand and make is best suited to your application, contact us today. We are able to supply and install a wide range of locking solutions and we're happy to advise you on the best locks to suit your budget and your needs.